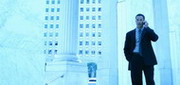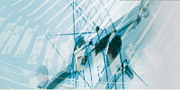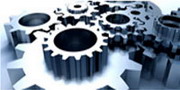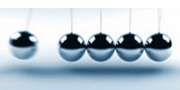 IP News

China doesn't violate but protects IPR(2019-12-9)

--- As 2020 approaches, US tariffs on Chinese goods have reached levels not seen since the US Smoot-Hawley Tariff Act of 1...

Internet is battlefield for intellectual property(2019-12-9)

--- The internet is the main battlefield for copyright protection in China because of the large number of users, rich appl...

What Monster Is Attempting to Trademark 'Breakfast Burrito'?(2019-12-6)

---"I used to say that my dad invented the breakfast burrito," Nick Maryol, owner of Tia Sophia's restaurant in Santa Fe, t...

Music website Genius sues Google and LyricFind over alleged lyric copyright infringement(2019-12-6)
---Popular music website Genius is suing Google and its partner LyricFind for copyright infringement. The website stated th...

Schools Own Fluco "F" Trademark(2019-11-2)
---Spurred by last year's debate over the "Rainbow F," Fluvanna County Public Schools sought and now legally own the logo. ...

IP Events

Wireless tech giant IDC pledges fair licensing fees(2014-4-22)

---To end a monopoly investigation against it in China, US wireless technology giant InterDigital Communications has pled...

ZTE Won Two 337 Investigation Cases in Two Months(2014-4-22)

---On March 3, ZTE Corporation (ZTE) welcomes the final determination of the United States International Trade Commission...

Nationwide IP publicity week kicks off(2014-4-22)

---Days from April 21 to April 27 will be recognized as the 14th national intellectual property (IP) publicity week in Ch...

China to crack down on online piracy, counterfeit goods(2014-4-22)
---BEIJING - China will launch a new round of crackdowns on intellectual property infringement and the production and sal...

China attaches high importance to IPR: vice premier(2014-4-22)
---BEIJING, March 31 (Xinhua) -- Chinese Vice Premier Wang Yang said on Monday that China will continue to place great im...

Rm1907, Unit 2,Building NO.3,NO.1, BeiQing,ChangPing,Beijing 102206,P.R.China
Tel:86-10-62119266    Fax:86-10-62110146
Copyright © Beijing Justalen Intellectual Property Law Firm