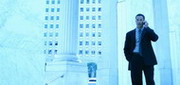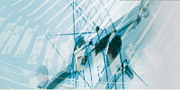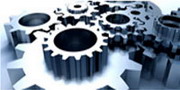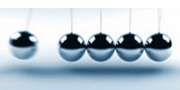 IP News

Schools Own Fluco "F" Trademark(2019-11-2)

---Spurred by last year's debate over the "Rainbow F," Fluvanna County Public Schools sought and now legally own the logo. ...

Google-Oracle lawsuit will be heard once again(2019-11-2)

---This has been an ongoing issue and we're crossing our fingers it will be over soon. One of our first years here, we star...

World Intellectual Property Report 2019(2019-11-1)

---The 2019 edition of WIPO's World Intellectual Property Report analyzed millions of patent and scientific publication rec...

EPO and CNIPA enhance comprehensive strategic partnership Vapor 2019-11-14 09:39:45 (2019-11-1)
---At their annual meeting in Suzhou today, EPO President António Campinos and the Commissioner of the China National Intel...

2019 Global Intellectual Property Ecology Congress(2019-11-1)
--- The Global Intellectual Property Ecology Congress 2019 (GIPC 2019), hosted by IPRdaily and Capital Intellectual Proper...

IP Events

Wireless tech giant IDC pledges fair licensing fees(2014-4-22)

---To end a monopoly investigation against it in China, US wireless technology giant InterDigital Communications has pled...

ZTE Won Two 337 Investigation Cases in Two Months(2014-4-22)

---On March 3, ZTE Corporation (ZTE) welcomes the final determination of the United States International Trade Commission...

Nationwide IP publicity week kicks off(2014-4-22)

---Days from April 21 to April 27 will be recognized as the 14th national intellectual property (IP) publicity week in Ch...

China to crack down on online piracy, counterfeit goods(2014-4-22)
---BEIJING - China will launch a new round of crackdowns on intellectual property infringement and the production and sal...

China attaches high importance to IPR: vice premier(2014-4-22)
---BEIJING, March 31 (Xinhua) -- Chinese Vice Premier Wang Yang said on Monday that China will continue to place great im...

Rm1907, Unit 2,Building NO.3,NO.1, BeiQing,ChangPing,Beijing 102206,P.R.China
Tel:86-10-62119266    Fax:86-10-62110146
Copyright © Beijing Justalen Intellectual Property Law Firm